The banning of two supposedly sexist TV advertisements has sparked concern among advertisers and broadcasters that the UK's new rules on avoiding gender stereotypes threatened the exclusion of some issues from marketing material.
The adverts, for Philadelphia cream cheese and car company Volkswagen, featured "inattentive" dads and "passive" women. They were the first to be banned by the Advertising Standards Authority under new rules that came into force in June in an attempt to tackle outdated portrayal of gender.
ISBA, a group of the UK's biggest advertisers, and the TV advertising body Clearcast said the authority had gone too far in its interpretation of the new rules, warning it could deter brands and advertising agencies from approaching certain topics.
Phil Smith, director-general of ISBA and a member of a working group that helped develop the new rules, said the ban of the two adverts set a "concerning" precedent that could deter brands from experimenting with the portrayal of gender in their marketing.
"The two decisions go beyond the intent of the new rule and will probably create confusion for advertisers . . . as they seek to address the harmful gender stereotypes and outdated portrayals this rule was designed to tackle," he said.
Clearcast, which approves advertisements for the UK commercial channels, said it had cleared the two adverts that were banned and called the rulings "stricter than expected", adding they would influence its future decisions on what can be regarded as a harmful stereotype.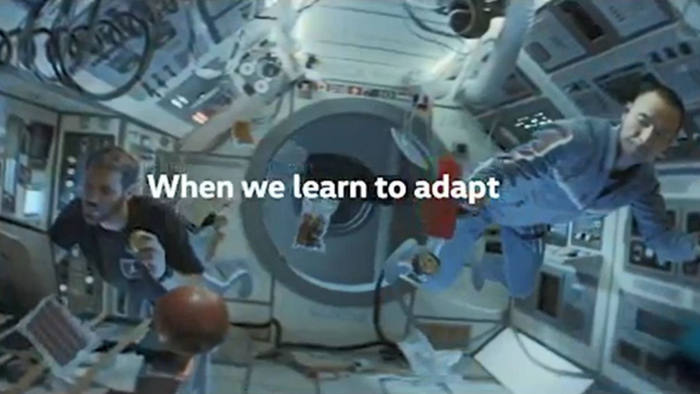 "Some cases are very clear, such as [an ad] suggesting boys can't be nurses," said Chris Mundy, managing director of Clearcast, which is owned by six of the UK's largest commercial broadcasters. "But the interpretation of these rules is that more subtle messages, distinct from clear harmful stereotypes, can change the overall balance of an ad."
The advert for Mondelez's Philadelphia cream cheese showed two new dads forgetting their children on a lunch canteen conveyor belt before one remarked: "Let's not tell mom". Volkswagen's advert for its new electric car featured vignettes of a man and a woman camping in the mountains, two male astronauts, a male para-athlete and a woman next to a pram all featuring the text: "When we learn to adapt we can achieve anything.''
The ASA on Wednesday said both advertisements perpetrated harmful gender stereotypes and banned them from appearing again. However, the publishing ban only applies to direct marketing: members of the public, media outlets and sites like YouTube can continue to share banned materials.
Petronella Panerus, chief executive of Swedish agency Akestam Holst, said there were both ethical and business reasons for advertisers not to perpetuate stereotypes as it was "not a convincing advertising technique".
Banning adverts was however not productive, she said. "It gives the ads oxygen via publicity, and can be overly draconian," she said, instead advocating the industry should publicly name and shame stereotypical adverts.
The decision could also lead to some things no longer being portrayed in UK adverts. Mr Mundy wondered whether a mother shown being distracted in her parenting could be a stereotype of a tired stay-at-home mother: "That view of a parent being absent minded is probably not possible in an ad any more."