Good morning, wannabe Upper East Siders. Joshua Safran, the showrunner of the CW's Gossip Girl, just confirmed that the ultimate guilty pleasure is returning to screens, The Hollywood Reporter reveals. Joshua Schwartz, the creator of both The OC and the TV adaptation of Cecily von Ziegesar's addictive YA books, will also serve as executive producer. The 10-episode dramedy of manners will stream on HBO Max in 2020.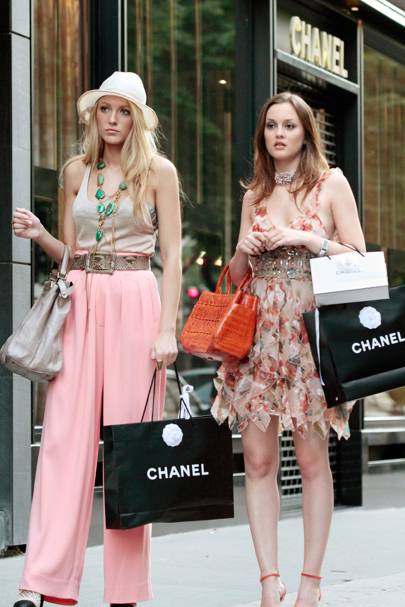 There's no word yet on whether the original cast of trust fund babies behaving badly will make an appearance in the revival series – described as an "extension" of the original. The summary of its central plot, however, is intriguing. "Eight years after the original website went dark, a new generation of New York private school teens are introduced to the social surveillance of Gossip Girl. The prestige series will address just how much social media – and the landscape of New York itself – has changed in the intervening years."
Famously, Gossip Girl began as an ode to Edith Wharton's depiction of Gilded Age Manhattan in 1905's The House Of Mirth. Both the novel and the programme actually start with a mysterious beauty being "spotted" in Grand Central Station – when she's clearly supposed to be elsewhere. It remains to be seen whether the extension will feature the same level of social commentary and witty repartee – but here's hoping for plenty of Blair Waldorf-style one-liners; a bombshell as hopelessly lost as Serena van der Woodsen; and another generation of AmEx-wielding New York teens with just as questionable morals as Chuck Bass.
More from British Vogue: