Romleu Lukaku believes he was scapegoated at Manchester United for the team's bad performances, alongside his team-mates Paul Pogba and Alexis Sanchez.
The forward left United this summer to join Inter Milan, but faced criticism from fans and pundits during his two-year spell at Old Trafford last season.
Signed by Jose Mourinho, Lukaku failed to impose himself on United's side and was then dropped to the bench by Ole Gunnar Solskjaer when the Norwegian took over.
Pogba and Sanchez faced a similar backlash and Lukaku believes he was unfairly blamed for United's poor form.
'I put my hand up, I don't think I was the only playing bad – a lot of people were,' he told LightHarted Podcast.
'They have to find a culprit. If they want to put the blame on me, f*** it. I know what I've been through and this is just soccer.
'I'm here and playing, but at one point I will go. I'll do something else. For me it was just s***.
'The team has so much potential to do great stuff. A lot of talent, but it's not only talent, it's about building a team.
'A lot of people don't think I can be part of that team. For me, I'm just saying, if it's like that, then we can go our separate ways.
'You guys can find someone who really fits the bill and I can go.'
'They have to find somebody,' he continued. 'It is [Paul] Pogba or me or Alexis [Sanchez] – it's the three of us all the time.
'I just see it in many ways. For me, a lot of people don't feel I should be part of that system. The conversations I have, I just know.
'For me, the thing that makes me laugh a lot is how the hell is s*** going bad with my team, but when I'm with my national team it's good? I'm happy.
'Then something is wrong, is it me? I didn't play the last three weeks of the season and I had another three weeks before I went to the national team. But I was there and rolling. Nobody complains.'
MORE: Romelu Lukaku hits out at Manchester United's treatment of him before Inter transfer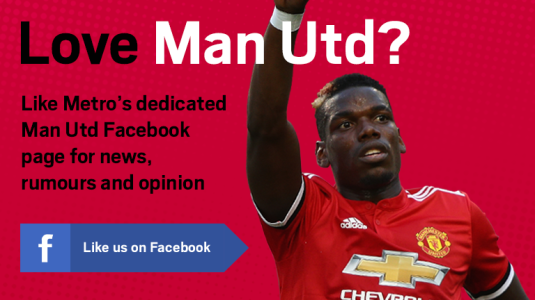 window.fbApi = (function () {
var fbApiInit = false; var awaitingReady = [];
var notifyQ = function () { var i = 0, l = awaitingReady.length; for (i = 0; i < l; i++) { awaitingReady[i](); } }; var ready = function (cb) { if (fbApiInit) { cb(); } else { awaitingReady.push(cb); } }; var checkLoaded = function () { return fbApiInit; }; window.fbAsyncInit = function () { FB.init({ appId: '176908729004638', xfbml: true, version: 'v2.10' }); fbApiInit = true; notifyQ(); }; return { 'ready' : ready, 'loaded' : checkLoaded }; })(); (function () { function injectFBSDK() { if ( window.fbApi && window.fbApi.loaded() ) return; var d = document, s = 'script', id = 'facebook-jssdk'; var js, fjs = d.getElementsByTagName(s)[0]; if (d.getElementById(id)) { return; } js = d.createElement(s); js.id = id; js.async = true; js.src = "http://connect.facebook.net/en_US/sdk.js"; fjs.parentNode.insertBefore(js, fjs); } if ('object' === typeof metro && 'article' === metro.pageData.type) { window.addEventListener('metro:scroll', injectFBSDK, {once: true}); } else { window.addEventListener('DOMContentLoaded', injectFBSDK, {once: true}); } })();



READ SOURCE