When a blackout hit almost 1m British homes and caused travel chaos on Friday, people joked whether someone had tried "turning the UK off and back on again" as if the country was a temperamental computer.
Those making the comments on Twitter, playing on the country's febrile pre-Brexit state, may have provided some gallows humour for those still with enough phone battery to read their musings.
But for National Grid, the joke was a reminder that the worst blackout since 2003 came as it faces uncomfortable questions about its monopoly in running a fast-changing electricity system that is moving towards cleaner-burning fuels.
The opposition Labour party has called for the company, which was privatised almost 30 years ago, to be brought back under state control. The regulator, Ofgem, has vowed to curb its returns to investors.
The company is navigating the government's highly ambitious overhaul of the country's energy supplies, which involves dramatically increasing the amount of wind and solar on the grid.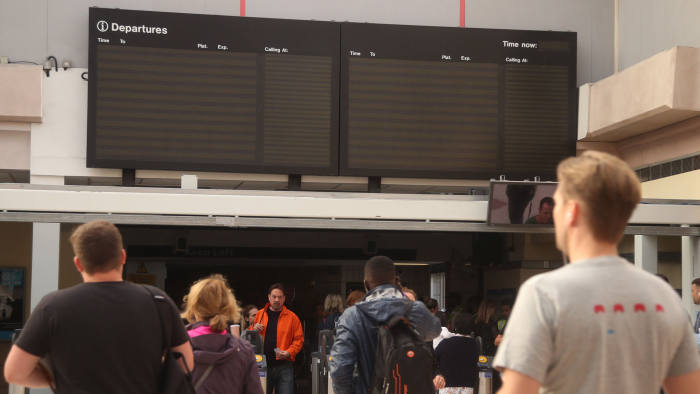 That raises the risk that Friday's blackout — under investigation by the government and the regulator — which might once have been treated as a rare accident, takes on greater significance.
National Grid, for its part, has insisted that the incident was largely beyond its control.
A gas-fired power plant at Little Barford, Bedfordshire, and then one of the world's largest offshore wind farms, at Hornsea in the North Sea, saw units trip offline within roughly two minutes of each other, according to National Grid's initial assessment. This caused automatic systems to kick in that cut electricity supplies to parts of the country but averted a wider shutdown. That allowed full power to be restored within an hour rather than days.
Tom Edwards, analyst at the energy consultancy Cornwall Insight, suggested that the failure at the wind farm might have been a knock-on effect from the loss of the gas-fired power station. He called it a "one in a 10-year kind of event".
He argued that technically "everything worked as it should have". Others are not so sure. The last time two generators failed in a similar fashion was in 2008, yet major infrastructure was not affected in the same way.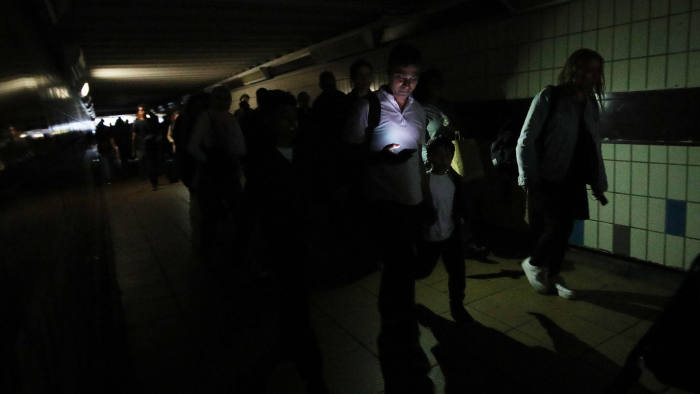 Rebecca Long-Bailey, Labour's shadow business and energy secretary, called for National Grid's renationalisation. She asked how "a relatively modest drop in power supply triggered such a major outage", adding: "The billions National Grid pay out in dividends would be better spent reinforcing our vital national infrastructure."
An energy analyst, requesting anonymity, said National Grid would rapidly try to work out the chain of events that led to a "very big failure to the system", including the greater role of renewable power.
"Before, we had a lot of gas, coal and nuclear. Now we're close to being dominated by wind. [Friday's blackout] might be completely separate to all that, but this is a question the government, the regulators and National Grid will want to know [the answer to]."
Keith Bell, a professor in electronic and electrical engineering at the University of Strathclyde and a member of the government's advisory Committee on Climate Change, said that while there were valid questions for National Grid to answer, there had been a "natural inclination to connect this to some bigger narrative".
"This has become an opportunity for people — from the Labour party to climate change deniers — to promote a particular agenda, even though it basically seems like an unfortunate series of events," he said.
Increasing the UK's reliance on renewable energy has broad political support, with the governing Conservative party legislating to cut the country's carbon emissions to "net zero" by 2050.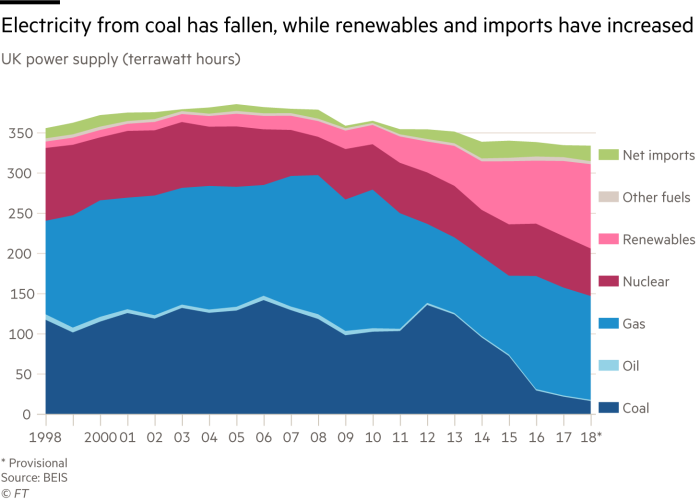 Critics of renewable energy warn of instability on the grid and even its champions acknowledge the need for vast infrastructure modifications given the intermittency of supply.
On Friday morning, before the blackout, wind power generated as much as half of the UK's electricity supplies as storms buffeted parts of the country, the highest proportion on record. At midday on Sunday it was less than 30 per cent.
National Grid's capability, as a private company, to make the investments necessary to reconfigure the energy system is in focus. The greater volatility will also increase calls to have more back-up power sources such as battery storage.
Prof Bell said the operator's ability to manage lower carbon sources should come under scrutiny, but "this has nothing to do with the event that has happened".
A quiet blame game is under way between National Grid and the regional distribution network operators (DNOs).
One person familiar with National Grid's thinking questioned why regional operators allowed critical infrastructure to be hit when the system is designed so that power is diverted away from lowest critical demand centres — homes rather than train stations.
"This time, Network Rail lost some critical signalling supplies and . . . was not resilient to regional power losses," the person said of the mechanism managed by entities including UK Power Networks or Western Power Distribution.
But one employee at a DNO said they were "vexed in the extreme" over how National Grid handled the situation, complaining of a lack of communication as the blackout hit. They are worried they will be sucked into an increasingly political debate.
"It's not helpful," the DNO employee said. "We are going to have to really push back."