Which ones to go for? The big seller, and our pick, is the 222bhp D5 Momentum. It has all the features you could possibly want, while its braked towing limit is a useful 2700kg. On the subject of towing, in 2017 Practical Caravan magazine voted the XC90 T8 its hybrid tow car of the year. 
Judged purely on economy, it's hard to make a case for the 316bhp supercharged and turbocharged T6 and turbocharged 247bhp T5 petrol engines, but if your mileage is low, prices starting at £30,000 for a 40,000-mile 2015-reg T6 Inscription are not to be sniffed at. However, that's still higher than the D5, and when it comes to a used XC90, you really don't want to end up paying more than you have to.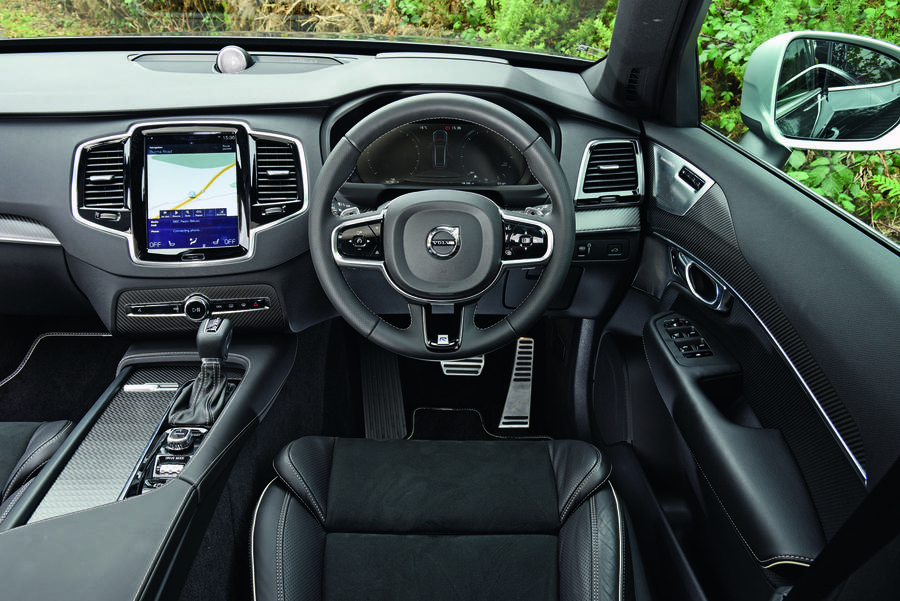 BUYER BEWARETransmission If it's a T8 PHEV model, check that it doesn't hesitate before pulling away, an indication that the rear axle-mounted electric motor is about to fail, expensively.
Electrics Check everything works because the electrical system generates the biggest source of complaints from owners. Multiple software issues are not unknown, either.
Tyres The T5 and D5 have a reputation for getting through front tyres so check there's plenty of tread. 
Need to know
The XC90's standard multi-link suspension features a composite transverse leaf spring at the rear for better packaging and improved interior space, but the optional air suspension offers a better ride plus the ability to raise the car's body by 40mm in off-road mode.