At the other extreme, the orphan in the Macan range ought to be the humble four-cylinder 2.0, also launched in 2014. However, it still manages to put out 233bhp for 0-62mph in 6.9sec, and most examples come laden with extras. A 2015-reg with 50,000 miles is £31,800. The engine went to 248bhp in 2016 (we found a 2016-reg with 20,000 miles for £34,000). If for you it's all about the badge, the 2.0 litre makes sense. 
And then in 2018 the range was facelifted, the suspension revised, the diesel dropped and the 2.0-litre petrol re-engineered to produce 242bhp. New, the Macan is still the sharpest SUV in its class but as a used car you can add great value, too.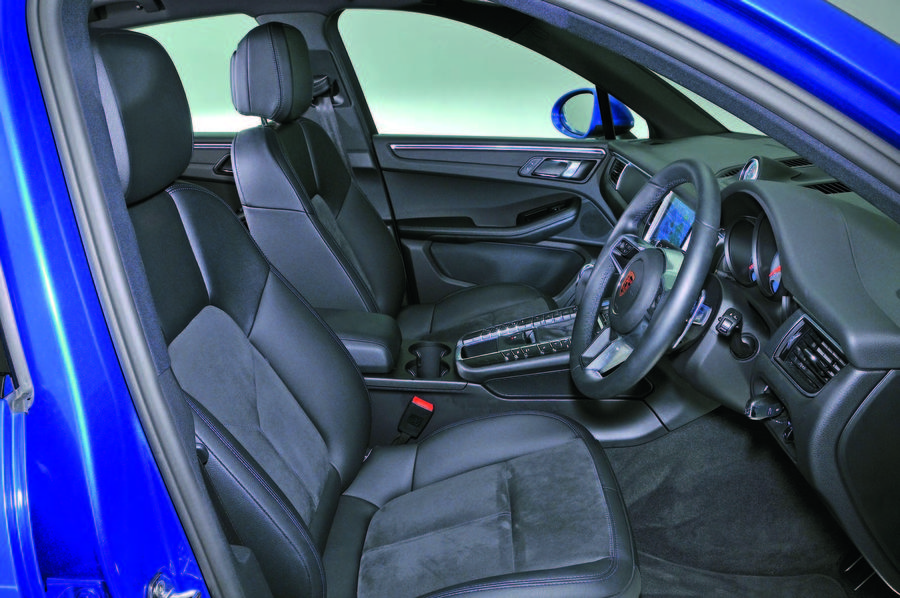 BUYER BEWAREEngineLow-mileage diesels are susceptible to DPF issues. V6 petrols can suffer oil leaks from the timing case cover and supply lines to the turbos. On the same engine, a 'chirping' noise as you abruptly release the throttle could indicate worn exhaust mounts. There's no dipstick; you're reliant on a dashboard indicator.
TransmissionThe electronic clutch in the PDK 'box is not faultless. Check the unit has had fresh fluid and filters at the prescribed intervals. Feel for vibration and listen for clunking noises from the main driveshaft.
SuspensionIf fitted with air springs, make sure the car is sitting level and that the compressor is only working in bursts rather than permanently.