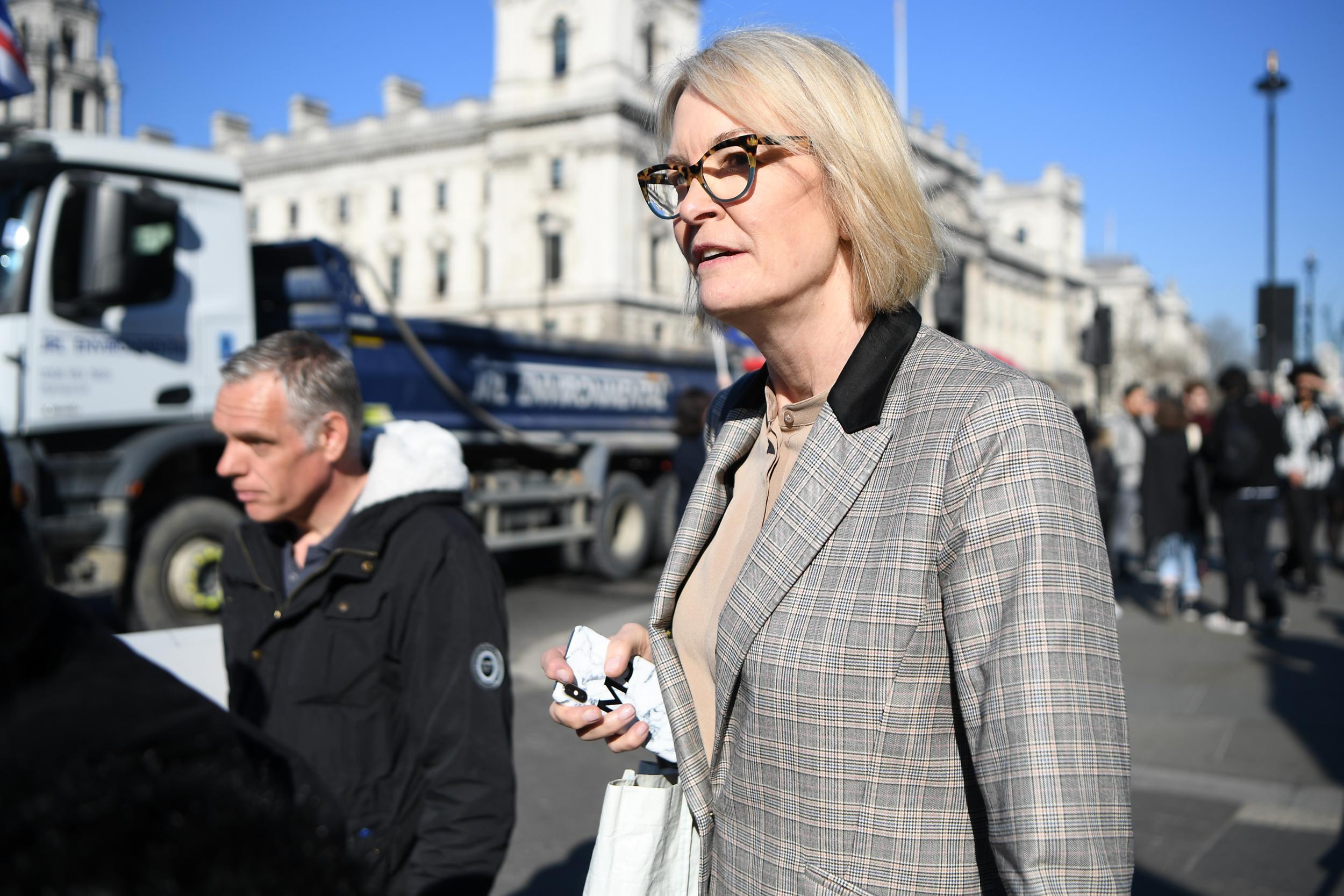 The latest headlines in your inbox
The latest headlines in your inbox
Margot James has resigned as digital minister after she voted for an amendment to block the next prime minister from suspending parliament and forcing through a no-deal Brexit.
Tory MPs and ministers staged a massive revolt against the Government today, with 17 Conservatives defying a three-line whip.
Ms James, MP for Stourbridge, quit as minister for Digital, Culture, Media and Sport after she voted for the Commons amendment.
It comes after speculation the next prime minister could prorogue Parliament to stop MPs blocking a no-deal Brexit.
Boris Johnson, the frontrunner in the Tory leadership contest, has said the country must leave by the October 31 deadline with or without a deal.  
Ms James told BBC Two's Newsnight: "Over the course of the last few months I've been increasingly uncomfortable about the way the rhetoric is developing on Brexit.
"My constituents voted to leave in Stourbridge by 70%, so I've honoured that commitment, voted for the Prime Minister's deal three times, but when that didn't get through parliament I became more and more worried that there is the potential to crash out with no-deal at the end of October.
"The fact that Boris Johnson, and he hasn't won yet by the way but obviously he may, is not ruling out proroguing parliament, I felt that this time that rather than just abstain I would vote for the amendments that will make it more difficult."
Ms James said she did not want to "risk parliament being shut up in order to push a no-deal Brexit through, which I don't think people voted for".
She said she thought "quite a number of people" would quit the Government and do "everything they can with myself and others to make sure we leave with a deal" if Mr Johnson became prime minister.
About 30 ministers did not vote, including Justice Secretary David Gauke, who earlier said suspending parliament would be "outrageous".
Theresa May's wafer-thin working majority of four was pulverised – and the rebel amendment was passed by 315 votes to 274 – a thumping defeat for the Government by 41.
Other ministers who appeared to have been absent were Chancellor Philip Hammond, former leadership contender Rory Stewart, the International Development Secretary and Business Secretary Greg Clark.
Some had permission to be away from the whips, including leadership contender Jeremy Hunt and Northern Ireland Secretary Karen Bradley.
Although Mrs May used the weight of the whips office to discourage the rebels, she was not the target of the cross-party alliance who united behind the vote.
Instead it was aimed at her likely successor Mr Johnson after hints that he would crash Britain out of the European Union on October 31 by proroguing – suspending – the Commons and denying MPs their say.
Work and Pensions Secretary Amber Rudd and Clean Energy Minister Claire Perry both voted with the Government, despite being against no-deal.
Tory MPs who rebelled to support the rebel amendment, tabled by Labour's Hilary Benn  were: Guto Bebb (Aberconwy), Steve Brine (Winchester), Alistair Burt (North East Bedfordshire), Jonathan Djanogly (Huntingdon), Justine Greening (Putney), Dominic Grieve (Beaconsfield), Sam Gyimah (East Surrey), Richard Harrington (Watford), Margot James (Stourbridge), Phillip Lee (Bracknell), Jeremy Lefroy (Stafford), Oliver Letwin (West Dorset), Paul Masterton (East Renfrewshire), Sarah Newton (Truro and Falmouth), Antoinette Sandbach (Eddisbury), Keith Simpson (Broadland), Ed Vaizey (Wantage).
Rebel Mr Djanogly tweeted: "Prorogation for Brexit purposes would have been damaging to our constitution and the Conservative Party and have led to civil insurrection and violence."
Mrs May left the job of sacking the rebel ministers to Mr Johnson. 
A Downing Street spokesman said: "The Prime Minister is obviously disappointed that a number of Ministers failed to vote in this afternoon's division. No doubt her successor will take this into account when forming their government."
Shadow Brexit Secretary Keir Starmer said: "For Boris Johnson to try to shut down Parliament to force through a destructive 'no deal' Brexit would be a constitutional outrage. Now it would also be unlawful. A huge victory."