What's your idea of a typical games player? The chances are that it's a single man, aged around 25 playing on a console and probably connected with other like-minded players online. While it's true that the stats do back up the fact that the majority of gamers are male – the latest research from the US suggest that the figure is 55% – it's significant that this has been steadily falling since 2006 when the proportion was 62%.
There are some other clear signs that the gaming industry is, at last, starting to acknowledge that women are almost as interested in gaming as men are. This may well be why the latest edition of FIFA from EA Sports now includes the women's international teams for fourteen countries. Even the shoot'em up favourite Call of Duty has had soldiers of both sexes fighting side by side ever since the release of Ghosts back in 2013.
This gradual feminisation of gaming is also underlined by the fact that in the US it was estimated that women would spend a record-breaking $1.1 billion of video games in 2017 out of the $3.5 billion total that the industry expected to make.
A more female-friendly gaming industry?
The growing number of women involved in the business end of gaming is another reflection of how times are changing. Between 2006 and 2016 the figure doubled from 11% to 22%, although it must be said that there are still complaints from some women that the treatment they receive as games developers has been far from fair.
In the realm of video game content creation, it's a similar story with both more women content creators starting to post regularly and finding an increasing audience. One example is iHasCupcake who has 6.7 million You Tube subscribers. However this figure is dwarfed by male counterparts like PewDiePie with nearly 95 million.
There has been a subtle shift in the kinds of games that women play with more starting to move away from the typical genres. Historically, these have been adventure style games featuring protagonists who conform to the distinctly male image of beauty – think Lara Croft or tall, slim and blonde heroines very much in the style of Disney princesses.
There has also been the phenomenon of the simple and brightly coloured puzzle game typified by the Candy Crush Saga. These have also been predicated on the principlethat women have busy lives and have to juggle work, family and leisure time so simply don't have the spare time to devote to sitting in a darkened room exploring the wild west of Red Dead Redemption or taking over a city in Grand Theft Auto.
Breaking into the male domain of online gambling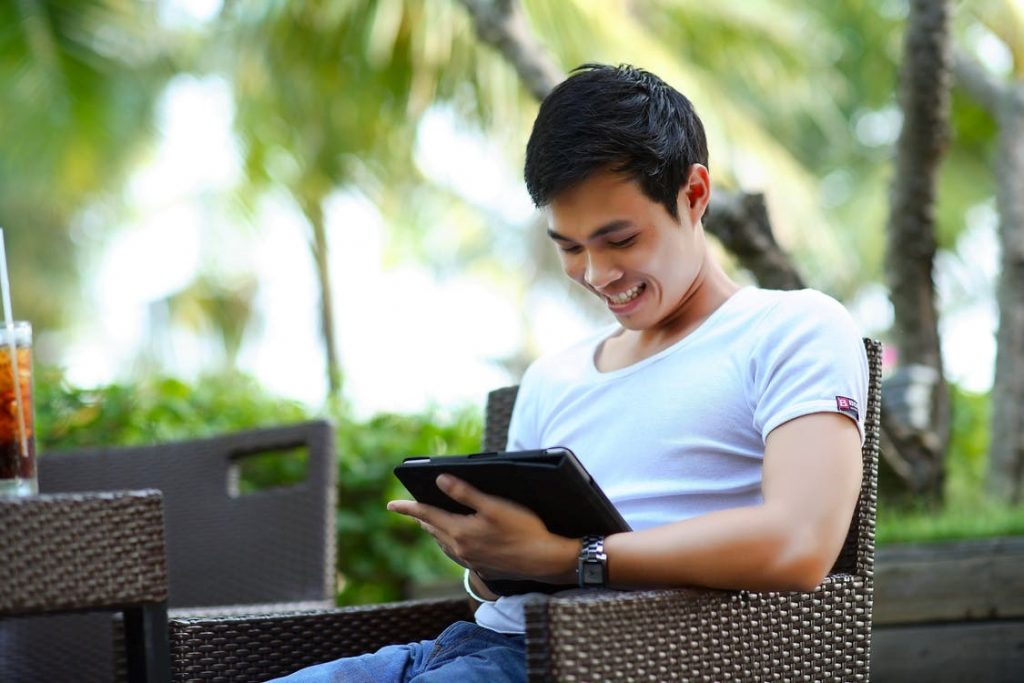 There are clear signs that increasing numbers of women are turning to this as a popular leisure activity. According to research from The Gambling Commission, the organisation which regulates the industry in the UK, the proportion of women participating in all kinds of gambling increased from 59% in 2015 to 62% in 2017, with 4% of them choosing to play online.
Anyone who watches TV will have seen many ads obviously designed to attract female players and these tend to focus not on the card and table games like poker and roulette that are used to attract men but more on bingo and slots.
Bingo is a natural as it has always been an activity heavily biased towards women. In fact, Gambling Commission figures show that over twice as many women (7%) compared with men (3%) play in real bingo halls. So, how do you convince these bingo-hall-visitors to try online bingo games?
The winning formula
Wink Bingo, a well-established online operator, have been leading the way when it comes to attracting fans of bingo, predominantly women, to their site – but what's their secret?
Wink Bingo grab the attention right from the outset with a cheeky, fun name backed up by a vibrant and exciting pop-art style website design.
Their Wink Rewards scheme enables users to turn playtime into shopping – and with vouchers available for some of the biggest names on the high-street, they continue to attract attention.
Daily jackpots are included within Wink's selection of Bingo games, and with tickets available for under £1, users can keep coming back for more – resulting in a loyal base of customers.
The way ahead
Looking to the future of gaming in general it seems like mobile play will continue its growth. This will mean, in turn, that more and more games will be developed to appeal to women just as much as men. If other aspects of society are also followed this could mean a great explosion in gender neutral games that have widespread appeal. With the increasing representation of women at all levels in the games industry it would certainly seem that the ambition is there to make it happen.
As to whether it will, we'll just have to wait and see.