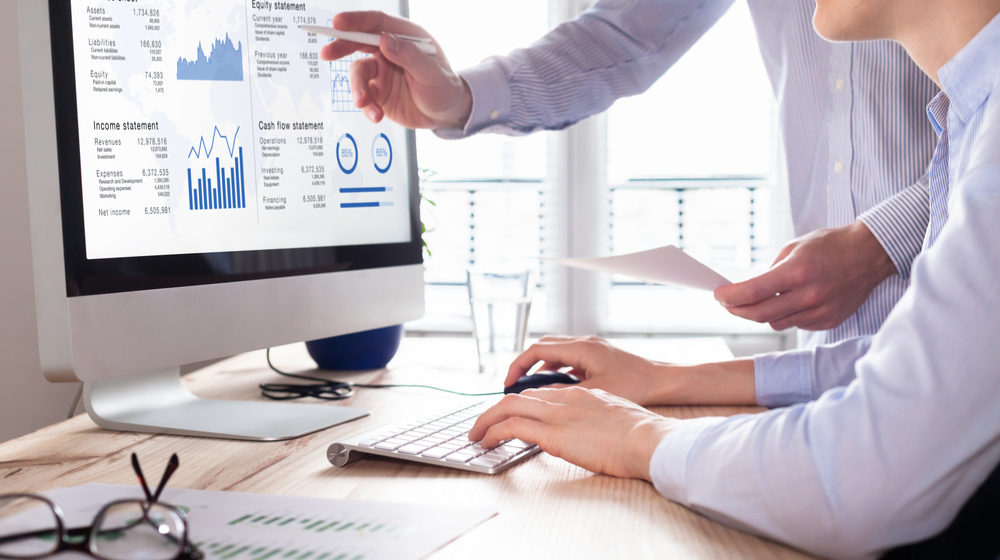 Let's take a look at a hypothetical entrepreneur that decides to open their own business. They decide to open a laundromat but notice a disturbing trend. No one seems to be coming into their business, and before long their business goes bankrupt.
But why?
After they drive around town, they begin to realize that there are only apartment buildings, which all have their own laundry rooms.
Unfortunately, many entrepreneurs can fall into the trap of opening a business when there is not a real demand for. This leads to small client bases and makes it hard for owners stay in business.
Approximately 30% of all small businesses end up closing within their first 2 years, according to the Small Business Association (SBA). While there are many reasons a business may close, it's often related to businesses not finding a demand for their services.
Small business owners need to find which ones are the most profitable businesses.
So How Do You Avoid Starting a Business That Won't Be Succesful?
If you're spending your time and money to start a business, you don't want it to fail. So how do you make sure the business you are starting will provide something that is actually in demand?
The answer is: a lot of research and surveying the area around your proposed location.
Let's take a look at a business owner who took the time to find the industry that felt right for her.
Hard Work + Research = Profitable Business
Jane Smith was a full-time mom who raised three of her children, but when her kids went off to college, her and her husband, Bradley Smith, decided to start their own business.
Wanting to be smart with their limited funds for investing, the Smiths started researching what type of business they should pursue.
At first, they decided to ask their neighbors and close friends what type of business they wanted to see more of in their community. At first this seemed like a nice idea, but the Smiths quickly realized that they couldn't rely just on their familes and friends' opinions.
Jane decided to do a web search of any articles involving proposed needs or desires in their community. She found very helpful articles, and now she had a list of successful businesses she could start. She and her husband shortened the list by eliminating businesses they had no interest in. At the end, they still had a list of several businesses and they couldn't decide which one to pick.
Eventually, she decided to take matters into her own hands and looked up businesses operating in her area. This was a great way to get an idea of what kinds of businesses are already present in the area and what types of industries might be missing (and what type of untapped markets those industries will provide).
Her list of potential businesses got even smaller. After extensive research, Jane pitched the idea of offering accounting services from their own home.
Bradley had worked preparing taxes and in accounting for many years, and Jane had gotten her college degree in accounting (and she was the one handling the family's finances).
While it may sound like a risky industry, accounting is actually one of the most profitable businesses that always tend to be in demand.
Jane founds from her extensive research that there were not that many accounting firms in the area, especially dealing with tax preparation. Accounting is a field that always stays in high demand because most business owners know that as you make more money you need to take more care to keep track of it.
What Will Your Business Be?
If you don't know much about accounting or taxes, don't worry, there are quite a few industries that have proven to be in high demand, which means more profits to be made.
If you take anything from this article, make sure to do your research on what type of business would be profitable.
With a little planning, you'll be on your way to running a business that stays around for many years.
So, are you ready to reach success?